How Bail Bonds Work: Getting You Out of Jail Faster
How bail works? In most states you pay the bondsman a premium of up to 10% of the bail amount. Once you've paid the bond premium, your bondsman will bring the bond to the court and get the defendant out of jail. NOTE: The premium you pay to the bondsman is non-refundable.
Bail bonds work by allowing defendants or cosignors the opportunity to pay a small percentage of the full bail amount in the form of a surety bond. Bail bonds are a form of financial assistance that help people get out of jail. A bail bond or jail bond is simply a surety bond.
How bail works in different states and even counties can be a bit confusing; so we've put together this site to list the many ways how bail bonds work and how to post bail. With the help of well experienced local bail bonds agents, posting a bail bond is a quick and easy process. Bail agents will help you understand how bail works and all the bail payment options you have, and provide you with all the information you need about bail. Simply choose your state or click on any of the pins for a bondsman in your area.
Are you in need of a professional bail bondsman where you live? Don't know how bail bonds work and you need a bail bondsman and you are not in the same city or state where the defendant needs bail? Get in touch with one of our experienced bail bond agents for State and County bonds.
How To Find A Bail Bondsman Near Me?
Answer a few simple questions and our site will match you with several local bail bondsman near you. Then a bondsman will call or email to help you schedule an appointment to discuss your needs, talk about the premium and about being a cosignor.
All of the bail bondsmen in our network go through a rigorous approval process including:
Confirmation of a state bail license
A review of online background reports and testimonials for accuracy
Confirmation of active insurance through a licensed surety company
Online reputation check including cosignor/defendant reviews and news stories

Your Information Helps Us Find a Bondsman Near You:
Understand the defendant's needs
Support your cosignor choices
Discuss your choices for a surety company
Check availability and schedule
Answer any concerns or questions about bail
Get Bail Posted! Don't Spend Another Night in Jail: Nationwide bail bond agents are available 24 hours a day, 7 days a week and most can even post your bail by phone or fax to get your friend or loved one out of jail faster.
Being Accused of a Crime Does Not Make You a Criminal!
Often, the choices we make and the people we are friends with can cause circumstances beyond our control. You need to get out of county jail fast, and a bondsman can do that for you. No matter the state or amount of your cash bail, a bondsman is ready to help. Choose the state below and find a reputable bail bonds company who will post the bond you need, now!
Free Bail Bond Calculator
Don't know how much your bail will cost? Use this free bail bonds calculator to find the lowest costs for your bail bonds in your state. We offer this bail bonds calculator free for any bail website. To try it: simply key in the amount of your bond and click the calculate button to figure the least amount you will pay for a bond.
Your Opportunity Of Bail Is a Right!
Bail bond rights are protected by the Eighth Amendment to the US Constitution. Bail is set by a judge commensurate to the charge and record of the individual. Bonds must be set at a reasonable level for each defendant. Don't wait or get stuck in jail, contact a bail bondsman in your area as soon as possible to get your loved one free from jail right away.
Freedom is Priceless When You Know How Bail Bonds Work
Bail bonds fees are typically set at the state (or county) minimum, which is normally 10% of the face value of the bond. Take for example a bond amount of $5000. That bail bond would normally cost $500. The $500 is called the premium and it is not refundable.
So how bail bonds work when you can't afford the entire bond? At most bail agencies, they may accept payment plans and also accept cash, credit cards and certified checks. You'll need to read through the states bond listing information for the bail amount percentage and any other additional fees.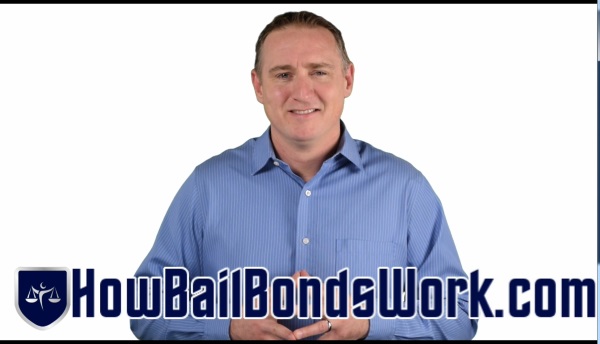 How Bail Bonds Work in the United States So how do bail bonds work? What happens when you bail someone out of jail? When you bail someone out of jail you are called the bail bond indemnitor, or co-signor. You are fully responsible for the defendant to show up in court and make all court appointments. If the defendant skips bail, you will owe the bail bond company the full bond amount. If you have an outstanding warrant, it's a good idea to post bail with a bondsman before you turn yourself in.
How Do Bail Bonds Work When you Have Outstanding Warrants?
You need to know how bail bonds work when you have warrants! Routine traffic stops of a minor driving infraction could end up with your being arrested and detained in a local police station or county jail. Those defendants who are unfamiliar with the way the legal system operates will be totally out of their element. This is when bail bond agents come to the rescue of those incarcerated. Don't let your friend or family member remain behind bars because they can't afford bail.
Read honest reviews of local bondsmen before you post bail, plus learn how bail bonds work throughout the United States and get informed, save money and save time when posting bail.